Why Party Map?
Party Map, an online talent booking company in Mumbai, is the leading DJ service Portal in India that has changed the way DJs are hired by the club. Party Map, launched in May'2009, has made the business of hiring DJs more professional and serious. Party Map is a complete online business with artist managers working in the background to ensure that nightclubs and event managers around the world get the right talent. In short you can call it the Naukri.com for DJs! Many DJs and Bands have been placed in high quality gigs in and around India. Apart from getting DJ Akhil Talreja a New Year party in San Francisco and DJ NYK & Imran Khan (of Amplifier Fame) their first African Gig we have organised a tour for DJ Aqeel in Australia and Indian club gigs for Nikhil Chinapa, DJ Nasha, DJ Akbar Sami, Bally Sagoo in premium nightlife properties in India.
In 2010 we launched "Party Map Remixes" in collaboration with DJ Akhil Talreja. So far Party Map Remixes have been launched on movies like Hum Tum Shabana(2011), Sahi Dhande Galat Bande(2011), A Flat(2010). Via the Electronic Music Production course we plan to impart the secret recipe of creating such high quality remixes.

About DJ Akhil Talreja
In Sept'2012 DJ Akhil Talreja was appointed as the official national screening Jury for India's biggest DJ hunt by Radio Mirchi called Mirchi Mix. The cash prize was Rs.5 Lakhs. DJ Akhil Talreja is the Hit Remix Producer of "ReRun" "AKHILICIOUS" series, "Hey Na Na Shabana feat. Raghav" "Tenu Le Ke Jaana" & many more remixes. Ranked #1 DJ on Party Map - India's largest online artist booking service, DJ Akhil is a celebrity DJ having performed for several top corporates & high profile guests. He has recently performed at Bappa Lahiri's Sangeet. His Remix tracks get air played by several desi radio channels around the world. He is the Winner of 15 War Of DJs, Musically trained, an MBA & Partner in India's Premier DJ Academy. Remix Producer of 13 Official Remixes on Bollywood OST of "Hum Tum Shabana", "Sahi Dhandhe Galat Bandhe", "De Dana Dan", "Jai Veeru", "The Apartment", "A Flat" & many more. He has performed in USA, Africa, Middle East & all of India. His remixes of "Kolaveri - Tapori Mix", "Anna Hazare Mix", "I'll do the talking tonight" and many others have been played by all popular DJs & fans alike. With an experience of more than 9 years DJ Akhil Talreja adds immense value & quality to the course & the academy.
DJ Akhil's complete profile can be viewed on partymap.in

Testimonials
"I have chosen PartyMap DJ Academy because i have seen its hoardings and advertising everywhere and heard that it is the best. I have great passion for music & that's the reason i had taken up Electronic Music Production course and completed the course in the month of August'12. I found the faculty of PartyMap best in the town compare to the faculty of other institutes. The course content was good enough the faculty of PartyMap is very friendly and understanding they help me to overcome my week points. The class schedules were flexible the counsellor made sure to give me class timing that i am comfortable with. I would surely recommend my family and friends. There is no need for improvisation & i would rate 4 out of 5 and one thing i would like to mention is that Zoheb sir is very helpful & supporting."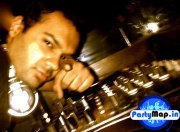 DJ Priteshh Soni
July 2012 Batch
Course - Electronic Music Production
"I have attended the workshop which i found very interesting, informative & suited my needs. So, i decided to join PartyMap. I am pursuing professional CD Mixing course @ PartyMap DJ Academy and i am also very passionate about music. I am happy with the course content that PartyMap is offering. The faculty here is very understanding & supporting & helped me to improvise my weak points. The counselor guided me through the class timings & helped me to choose the one that i am comfortable with. The timings are very flexible and i would recommend my family and friends. I would rate 4 out of 5. And 1 thing i would like to say that we want one more PartyMap DJ Academy."
DJ Saurabh Lakhote
Course - Advanced DJ on CD Players
"I came to know about PartyMap on Facebook and found it to be better than the other academies as it also suited all my needs and therefore i choose PartyMap for learning. I had done Electronic Music Production course from PartyMap to gain more knowledge about sound engineering and develop skills for remixing songs. I had also taken up CD Mixing as it is my passion. The other class i have visited ..."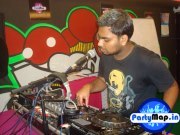 Suraj Patil
Course - Combo Course - Advanced DJ on CD Players + Electronic Music Production
"I have chosen PartyMap DJ Academy because it is the best academy in town and i am Pursuing Electronic Music Production this course as it would help me to enhance my skill. This course content is very much Satisfactory. The faculty is very understanding and help me to improve my weak points and motivates me. the schedules are very flexible enough. The counselor guided me through the time schedules and planned my classes accordingly. I would definitely recommend my friends and family members to join PartyMap. No improvisation is required i would rate 4 out of 5."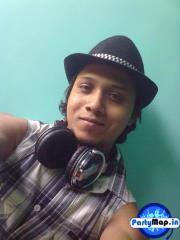 DJ MAD-D
August 2011 Batch
Course - Advanced DJ, Advanced Turntables & EMP
See More...read all the shocking Testimonials by the students
Testimonials