Who is an Audio Engineer
An audio engineer is concerned with the recording, manipulation, mixing and reproduction of sound. Many audio engineers creatively use technologies to produce sound for film, radio, television, music, electronic products and computer games. In the recording studio environment, a sound engineer records, edits, manipulates, mixes, or masters sound by technical means in order to realize an artist's or record producer's creative vision. While usually associated with music production, an audio engineer deals with sound for a wide range of applications, including post-production for video and film, live sound reinforcement, advertising, multimedia, and broadcasting.

Classroom Details
PartyMap's course on Sound Engineering is in collaboration with Award winning Recording Engineer Mr. Saibu Simon. Theory & Practical classes will be taught in real professional studio that has real projects from film and independent artists situated at Chandivali, Mumbai.




Duration



6 months or 1 Yr.



Schedule



Twice a week 8 am - 10 am


Syllabus
Music Theory and Studio Studies.


Acoustics, Recording, Mixing, Mastering.


DAW-Films, Post Production, Concepts & Types


Recording Planning & Budgeting


Recorders


Sound and Music Editing


Professional Recording Studios/ Types of Studios


Studio Acoustics, Design & Equipments


Sound for Television/Radio- Study on;


Broadcasting Theories & Content designing


Location and Field Recording


Lots of Practical on Analouge Gears
Setup Details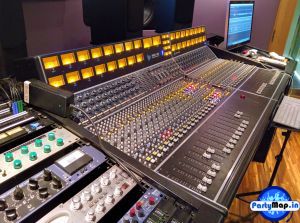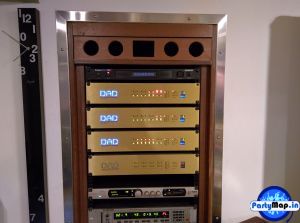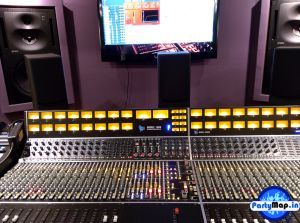 Course will be 100% interactive and practical. Students will get guidance on



Mixing Console



API 1608 Analog Board



Out board Gears



Manley, Avalon, Crane Song, Drammer, TC Electronics M Series, Lexicon, Clark Technik, DAD A/D convertor, PRISM Orpheus A/D Convertor



Softwares



Protools & Logic


About Mr. Saibu Simon
He has done his professional course and post-graduation from Audio Institute of America in 1999. Since then till 2014, he has engineered more than 200 private albums, more than 100 film OSTs, audio mixing for Bollywood stage shows, award nights, musical concerts and other entertainment events, both within India and abroad. His first project started with Nusarat Fateh Ali Khan's Afreen Afreen and it was a huge beautiful journey. Whichever names in the music industry one can remember, in almost all languages, has worked with him and also several International artists. His career as a sound engineer began in Joshua, a studio in Mumbai. Almost all playback singers of Bollywood recorded their private albums under him.

He engineers at the studio - In The Mix Studio, Mumbai, owned by renowned singer, A. Hariharan. He is also managing a record label called "Magic Records" since 2013 Nov. At the label he takes care of budgeting a project, supervising the finance & gets the product to the stores and digital platforms. Nowadays he uses mostly 5.1 mixing tactics in not only Bollywood, but also in Tollywood & Mollywood. He has been a visiting faculty, at Whistling Woods International Film School, Mumbai. His popular projects include a Broadway show at Kingdom Of Dreams in New Delhi and Live recording of Bryan Adams-The Millenium India Tour (2000). He has extensively travelled USA, UAE, Doha, Qatar and many more to do live sound mixing.





Worked with



Some of the well known names he has recorded for are Hariharan, Shankar Mahadevan, Aslam Mustafa, VedikChant, OM, Vayu, Tasveer, Shaan, KK, Sunidhi Chauhan , Kunal, Zubin, Mohit Chauhan, JazyB, Sonu Nigam, Shruti Phatak, SuzzyQ, Harry Anand, Daler, Mikka, Ganesh Hegde, Shekher, Sukhbir, Jassie Gift, Jyotsna, Karunya, Indian Idol winners, Style Bhai, Pritam, Shiamak, Anaida, Mehnaz, Gazel, Abhijeet Sawant, Rahul Vaidya, Javed Ali, Babul Supriyo, Ravi Behl, Suchitra Krishnamoorti, Pradeep Roy, Lesle Lewis, Sivamani, Shreya Ghosal, Udit Narayan, Alka Yagnik, Arasha, Hansraj Hanns, actors like Akshay Kumar & Priyanka Chopra and many more



Mixing Consoles Used



Amek, SSL, Tascam, Yamaha, Digidesign & API



Hardwares used



Tascam, ADat, Dat, SSL, Tc Works, Digidesign



Processors & Gears



Lexicon, Yamaha, Tc Electronic, Zoom, Vitalizer Tube, Avalon, Manley, Beringher, Clark Technique, Crane Song & API



Softwares



Soundscape Recorder Editor, Cubase, Neundo, Logic, ProTools, Wavelab, Sound Forge etc.



Live Sound Consoles



Digidesign SC-48, Venue, Yamaha ML Series, C7, Soundcraft V-1, V-6, Midas, Digico etc


Gallery