Who is a Electronic Music Producer
The music producer's job is to create, shape, and mold a piece of music. The scope of responsibility may be one or two songs or an artist's entire album – in which case the producer will typically develop an overall vision for the album and how the various songs may interrelate.

About FL Studio
FL Studio (formerly known as FruityLoops) is a digital audio workstation developed by the Belgian company Image-Line. FL Studio features a graphical user interface based on a pattern-based music sequencer. The program is available in four different editions for Microsoft Windows, including FL Studio Express, Fruity Edition, Producer Edition, and the Signature Bundle. Image-Line offers lifetime free updates to the program, meaning customers receive all future updates of the software for free. Image-Line also develops FL Studio Mobile for iPod Touch, iPhone, iPad and Android devices.

FL Studio can be used as a VST instrument in other audio workstation programs and also functions as a ReWire client. Image-Line also offers other VST instruments and audio applications. FL Studio is used by electronic musicians and DJs such as Afrojack, Avicii, Deadmau5, Angel Vadel and 9th Wonder.

About Ableton Live
Ableton AG is a Berlin-based music software company that produces and distributes the production and performance program Ableton Live and the more advanced Ableton Suite, as well as a collection of related instruments and sample libraries.

Course Structure



Duration



3 months



Schedule



Twice a week for 2 Hours each



Syllabus




Introduction to Music Programming & Theory


Midi Hardware Configuration Sound Card Configuration


Drum Programming


Melody/Synth Creation


Bassline Creation


VST effects [Reverb Delay Eq Compressors etc]


Time Stretching


Loops Integration


Midi Recording


Song Arrangement & Finalizing Techniques


Voice Recording (Rapper/Singer/Voice Tag) (2 Sessions)


Basics of Music editing & programming with other software (2 Sessions)


Basics of Mastering (2 Sessions)


Projects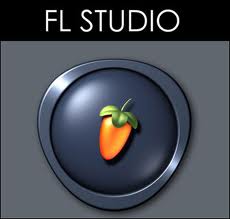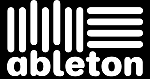 Mastering (MST)
Mastering is the final step of audio post-production. The purpose of mastering is to balance sound elements of a stereo mix and optimize playback across all systems and media formats. Mastering also ensures uniformity and consistency of sound between multiple tracks on an album. In this course you will learn to create a better quality sound with software based music mastering techniques.




Duration



2 Weeks



Schedule



8 Classes of 2 Hours each



Course Structure




Left Right Pan


Stereo Separation


Stereo Imaginary


Dynamics


Harmonize


Leveling


EQ


Mix & Master
Gallery