Profile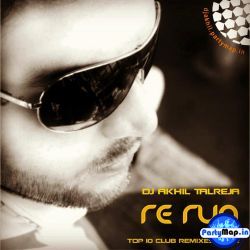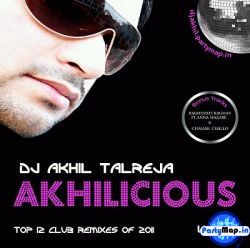 Currently playing tracks from the album "ReRun" & "AKHILICIOUS"


DJ Akhil Talreja is an Actor - Model - DJ who has recently started in a TV Ad and a tv serial Fear Files on Zee Tv. He tours the world for his fans who love him and download his music. In Sept'2012 DJ Akhil Talreja was appointed as the official all India screening Jury for India's biggest DJ hunt by Radio Mirchi called Mirchi Mix along with Bappi Lahiri. The cash prize was Rs.5 Lakhs. The event was extremely popular among DJs & Remix Producers. DJ Akhil Talreja is the top Remix Producer with albums like "ReRun" "AKHILICIOUS", "Hey Na Na Shabana feat. Raghav" "Tenu Le Ke Jaana" & many more remixes. Ranked #1 DJ on PartyMap.in - India's largest online artist booking service, DJ Akhil is a top celebrity DJ having performed for several top corporate & high profile guests. He has performed at Goa Festival for Zoom Tv. His Remix tracks get air played by several desi radio channels around the world. He is the Winner of 15 War Of DJs, Musically trained, an MBA & Partner in India's Premier DJ Academy. Remix Producer of 13 Official Remixes on Bollywood OST of "Hum Tum Shabana", "Sahi Dhandhe Galat Bandhe", "De Dana Dan", "Jai Veeru", "The Apartment", "A Flat" & many more. He has performed in USA, Africa, Middle East & all of India. His remixes of "Kolaveri - Tapori Mix", "Anna Hazare Mix", "I'll do the talking tonight" and many others have been played by all popular DJs & fans alike. DJ Akhil Talreja in 2012 crossed Bollywood and entered the Marathi film industry with an exclusive dance floor pumping remix of "Kata Rutla" in an award winning Marathi movie "Yedyanchi Jatra".

DJ Akhil Talreja in April 2012 performed at Bappi Lahiri's son Bappa Lahiri's much hyped sangeet function.

Awarded by Rotaract club in Oct 2011 for his contribution to Music. He is regularly featured in Page 3s (Celebrity Parties) of Bombay Times, Pune Times, Chennai Times and Surat Times and in various media's in countries like USA, Africa, Bahrain & South Africa.

DJ Akhil Talreja started DJing at the age of 17 in the year 2001. At that time he was the one of the youngest DJ in India. With an experience of 10 years in the field of DJing he is India's top DJ in the party circuit. Apart from his spinning skills, he has also established himself as a well-known Remix producer. He has won 15 War of the DJ championships in Mumbai and Goa and is also the two time War of DJ winner at the biggest college fest in India - IIT Mood Indigo. DJ Akhil to his credit has remixed the tracks of movies like Hum Tum Shabana,Sahi Dhande Galat Bande, a Flat, Apartment, De Dana Dan, Acid Factory, Jai Veeru and C KKompany. Not sticking to one particular genre, DJ Akhil plays a blend of Bollywood and Commercial House music. DJ Akhil has played at the leading clubs of India and has left his mark in other metros of the country too. He has created a prominent position for himself in the buzzing entertainment industry by giving to the world the best remixes one could ask for. Over the years he has performed with famous music personalities that include Mr. Ismail Darbar, Vishal and Shekhar to name a few. Not only has he been a favourite at clubs but is also the chosen one at high-end corporate parties, private parties, college festivals, events and charitable causes. One of the most popular tracks remixed by Akhil Talreja 'Tenu Le' created a rave among the audiences. DJ Akhil has had a brief stint with reality television through the popular show on Channel V 'Exhausted'. He has also made his mark overseas by playing unforgettable gigs at high-end events. With his charismatic personality & good looks, he has carved a niche for himself in the category of celebrity male DJs.

USA
San Francisco, NYE 2010
Dubai
Grand Hyatt, Private Gig, Club Mirchi, Chi Lodge
Bahrain
Club Havana, Barcode, Tandav - Music Festival
Africa
Navratri in Uganda
HongKong
Corporate Event
Mumbai
Fat Cat Cafe, Club Karma, Club Prive, Escape, Ice & Spice, Indulge, Lush, Mumbai Times Cafe, Play, Pollyesther's, RA, Rock Bottom, Velvet Lounge, Lounge, White Lounge
Delhi
Agni, Capitol, Elevate, Poison Ivy
Bangalore
i-bar, Barleyz
Chennai
Distil, OPM, Pasha, Ten Downing St., Hotel Great Grand, Pulse
Goa
Zoom TV After Party at Goa Fest, Kohli Wedding, Choksi Wedding
Jaipur
Fireball, Ramada Jaipur
Kolkata
Tantra, Club Masque, Nalban
Indore
Critical Mass, Quorum
Hyderabad
Dublin, 10 Downing St., 10 Lounge,
Surat
Private Gig, Biggest Dandiya by Ismail Darbar
Bhubaneshwar
Ten Downing Street, Club Rain
Chandigarh
Score, Kava
Nagpur
Ice Lounge
Bhopal
10 Downing St.
Corporate and College Gigs - MirchiMix DJ Hunt (National), DNA After Hour 6th Anniversary, Cipla, Jabalpur VITS College Event, Kurlon, Archies, ICICI, Eureka Forbes, Patni Computers, UPS, Reliance Technology, Reliance Mobile, National Stock Exchange, ICFAI, ICFAA, ITC Grand Central Sheraton, Lions & Leo Clubs, Rotract Club and many more
High Profile Parties - Zoom Tv after party at Goa Fest in Apr'13, Choksi Wedding in Goa in 2012, Rajpal Wedding in Karnal in 2012, Bachelor party in Udaipur in 2012, Bappi Lahiri's Son Bappa's Sangeet Function, Jai Veeru Music Success Party at Bappi Lahiri's Residence, Anshul Anil Ambani's B'Day Bash at the Ambani Residence, Choksi Wedding, Rajpal Wedding, Sa Re Ga Ma Pa Challenge 07 Get together party, Big TV Launch Party, ABBY'S 2004-2005, Koi Mil Gaya Contest with Hrithik Roshan and many more
Performed alongside celebrities like Hrithik Roshan, Bappi Lahiri, Anjana Sukhani, Shaan, Hardkaur, Vishal n Shekhar, Ismail Darbaar, Ananda Sivamani, Silva Ganesha, Rakesh Chaurasia, Vinod Rathod, Parthiv Goel, Debojit, Vineet, Ishmeet Singh and many more

Official Music Releases
Khoka Remix ( MOVIE - C KKOMPANY - 2008)


Tennu Le Remix (MOVIE - JAI VEERU - 2009)


Dhun Laagi Remix (MOVIE - JAI VEERU - 2009)


Kone Kone Main CLUB STLYE (MOVIE - ACID FACTORY - 2009)


Jiya Lage Na ( LABEL - UNITED WHITE FLAG - 2009)


Tip Tip Barsa Paani Mohra Remix 09 (LABEL - VENUS - 2009)


Big Chillax Dandiya Hits With DJ Akhil Talreja (LABEL - BIG MUSIC - 2009)


Hotty Naughty Club Mix (MOVIE - DE DANA DAN - 2009)


Yeh hai Mumbai Feat. Sonu Nigam (MOVIE - APARTMENT - 2009)


Ankhiya Na Maar (MOVIE - APARTMENT - 2010)


Meetha Sa Ishq Club Mix (MOVIE - A Flat - 2010)


FIFA 2010 World Cup Theme "Football Fever" feat. Bappi Lahiri


Desi Jatt Posse (MOVIE - Sahi Dhande Galat Bandhe - 2011)


Hey Na Na Shabana (MOVIE - Hum Tum Shabana - 2011)


Love Technology (MOVIE - BE-Careful - 2011)
Kata Rutla (MOVIE - Yedyanchi Jatra - 2012)
Akhilicious Vol 1. (Private Album - 2011)
Rerun Vol 1. (Private Album - 2012)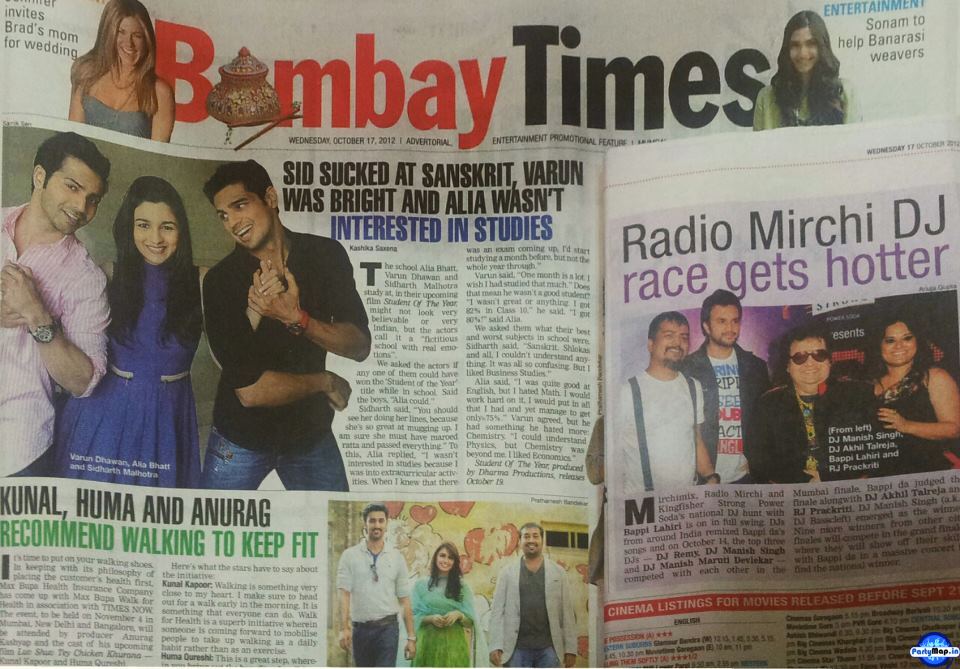 Apr'13 - Curry Smuglers dedicate a whole show on DJ Akhil Talreja Visit Page



Bollywood & Commercial House DJ from Mumbai| DJ & Dholi DJ from Mumbai| Wedding DJ from Mumbai| DJ,Dancer & Singer Package from Mumbai| Wedding Package from Mumbai|
Join Our Artist Promotion Mailing List